At itsNOTFORgirls we get asked a lot of questions about fashion trends, styles and brands via our comments section, Facebook, Twitter and especially on our Youtube channel. It's there we give you a guys a first hand look at different kicks and how they look as buying online can sometimes be deceiving. We display a number of brands like Supra shoes, Radii shoes, Converse shoes and just recently a pair of Osiris Rhyme Remix Shoes. With the 400,000 views comes a lot of questions but one of the more popular ones is simply "What is the best way to wear certain hightops", so we put together this guide using our videos to show you guys the different looks.
Mount Everest Hightops – The Supra TK Society
Lets begin with a look at one of the tallest shoes out there, the Supra TK Society by pro skater Terry Kennedy. A favourite amongst the team here they can be worn in a number of ways, in fact it's almost difficult to wear these the wrong way!! When choosing jeans pick a pair of regular fit or even skinnys, see our recommendations from Urbanindustry below with our video displaying all the different styles the TK offers.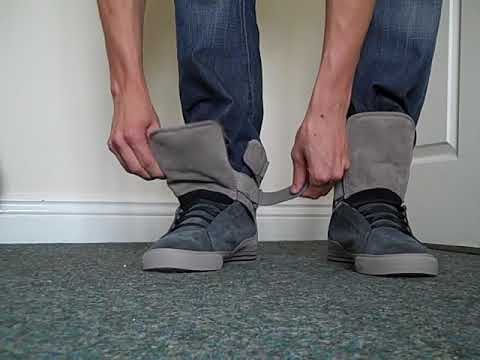 itsNOTFORgirls Recommendations
Mid Tops – Orsis Ryhme Remix and Supra Bandits
Mid tops are much easier to work with as most jeans will sit nicely on them. A straight leg jean is best as it won't cover the shoes an yet give you that nice crumpled look. Mid tops work well with a shirt if you are chasing that smart/casual look – see our guide on how to wear a shirt. The jeans in these videos are Diesel and Naked & Famous both available at Kamaloop, check out our recommendations and videos below.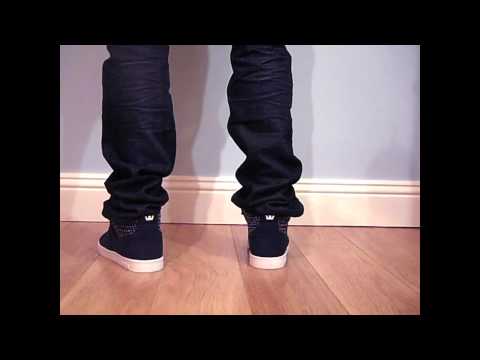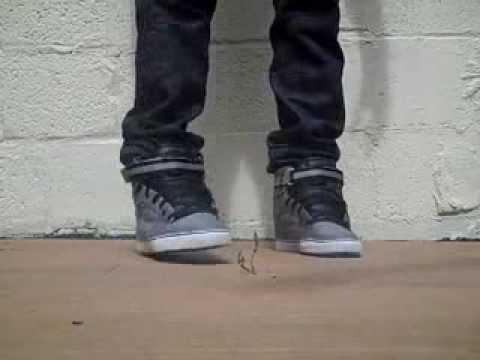 itsNOTFORgirls Recommendations
Points To Remember: